Ultimate Texas Hold-Em Poker
We are excited to introduce our newest table game, Ultimate Texas Hold-Em Poker. Reinvented version of the original Texas Hold-Em, where players go head to head with the dealer, rather than each other. Played the same way as Texas Hold-Em, with an additional trips bet and chance to multiple your winnings by four. This exciting, fast paced game of poker has become popular in Vegas casinos and private parties everywhere.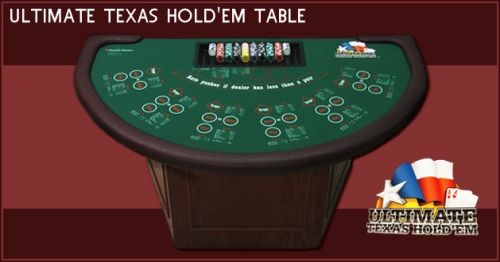 Four-card
Four-card is another short game variation of poker to hit mainstream. Play one on one with the dealer and triple your money automatically with a high ranking hand. Suitable for any occasion, this game is sure to draw a crowd.